All spring themed pictures this time :) It had been such a lovely week. Today it is 20 degrees out there and now I want ice cream. It feels like it went from winter to summer in only a few days time.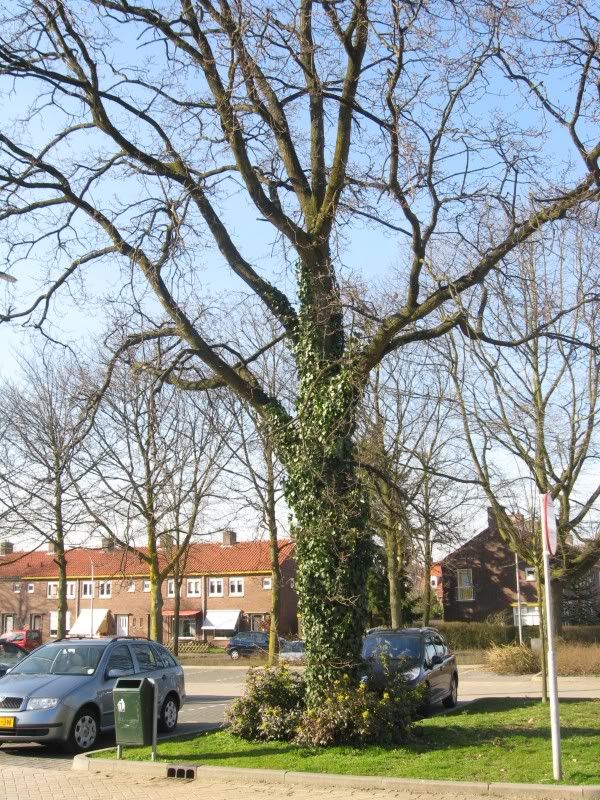 This is a tree that is standing in front of the building I take my drawing class. I went there for the first time after my sick period. I am still not better and going there was actually really tireing. But I am glad I went because I had fun. And I love drawing!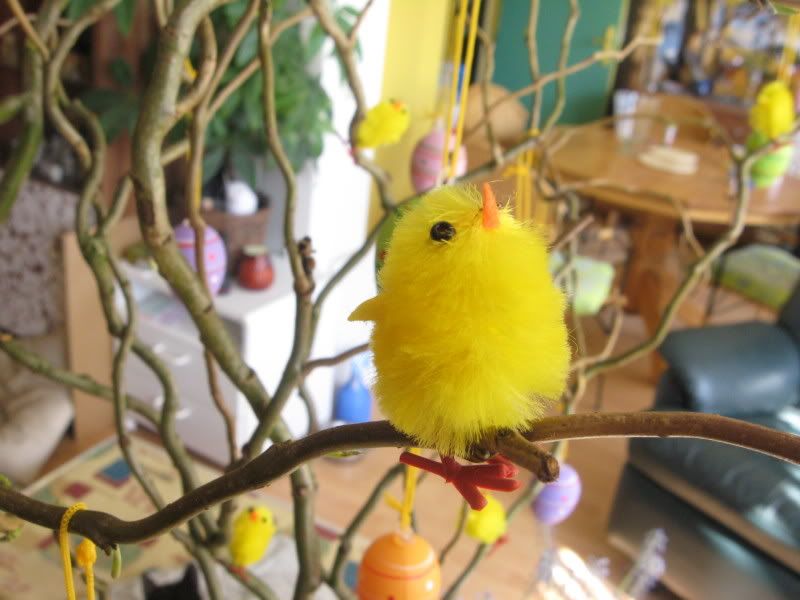 On tuesday I decorated this easter branch. But since I dont actually celibrate easter I like to call it a spring branch. I am very happy how this picture turned out!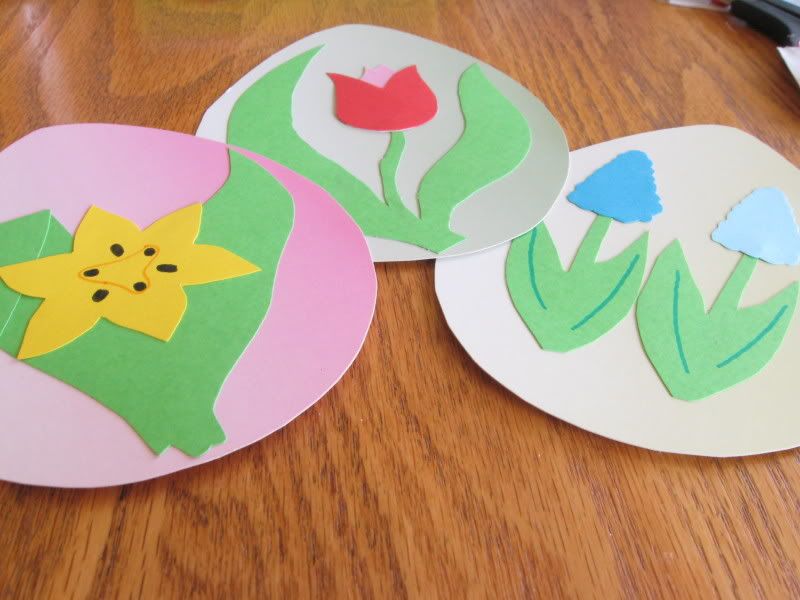 I made these for people from a "real mail" community I am part of. I am going to make some more for myself to decorate the place. But I am still tired easily so I have to be very careful where my spoons go. Still I love doing creative things! So if I have spare spoons, I mostly use them for that. That is why I am not blogging or visit fora as much as I used to do.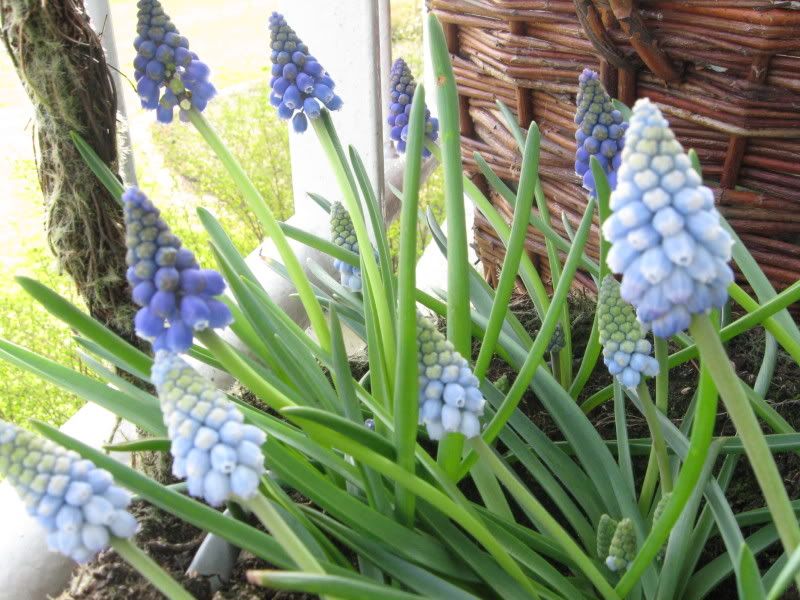 More grape hyacinths. They are all over the balcony now ^^ I planted more spring flowers in the fall but it seems that only the grape hyacints have survived the winter. And 2 crocus flowers ;)