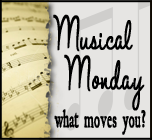 Today I want to set Savage Garden in the spotlight.
From Wikipedia:
Savage Garden was an Australian pop duo that enjoyed major international success between 1997 and 2000. The band was composed of Darren Hayes (vocals) and Daniel Jones (keyboards, sequencing, and guitar). They had a string of hits in the late nineties, and are best remembered today for their ballad "Truly Madly Deeply", which is considered their signature song, and the songs "To the Moon and Back", "I Knew I Loved You", "Crash and Burn", "I Want You" and "Affirmation".
I loved their songs back then and I still do. It is one from the nostalic bands from my late teens. Next to their sound, I also love some of their lyrics a lot because there is real meaning behind them. Especially Affirmation. It is one of my happy songs. And most of the sayings are really true for me. That and Affirmations can give you new strength.
Here is the link: http://www.youtube.com/watch?v=aJeob9BgnI4