Once again I got to experience the bitter-sweet taste of wrecking: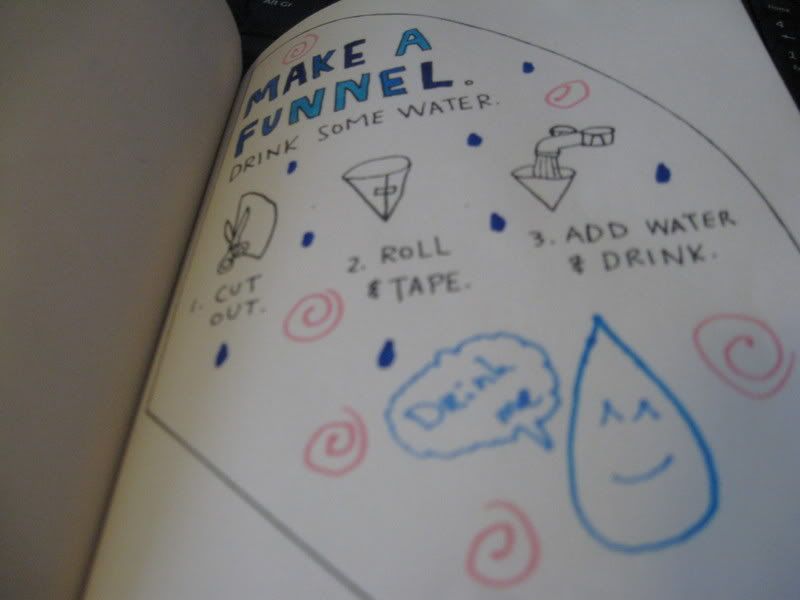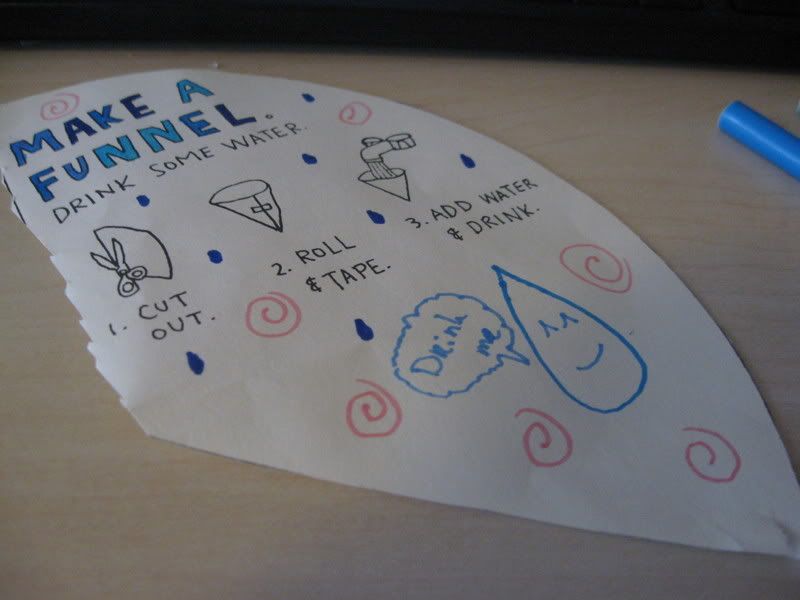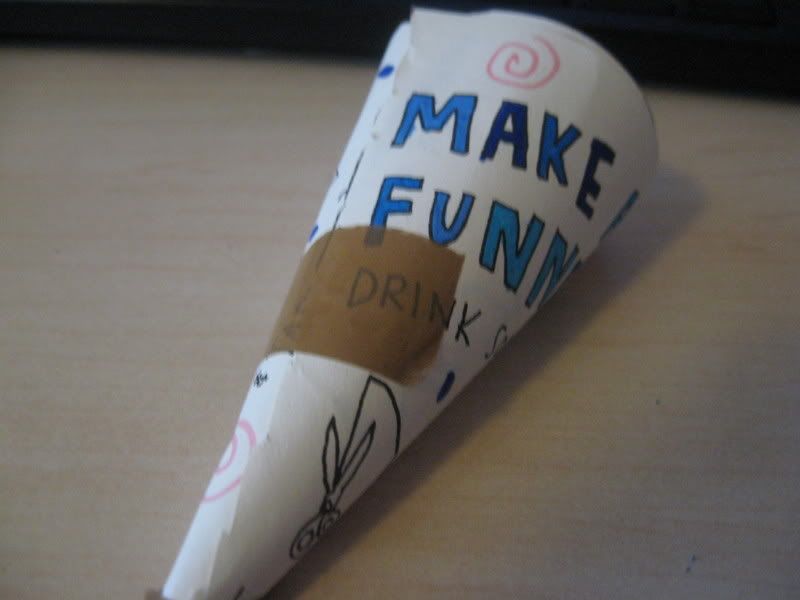 It was almost waterproof, only a few drips leaked out from the bottom XD But yuck! Again it tasted horrible to drink from it, even the water tasted bitter.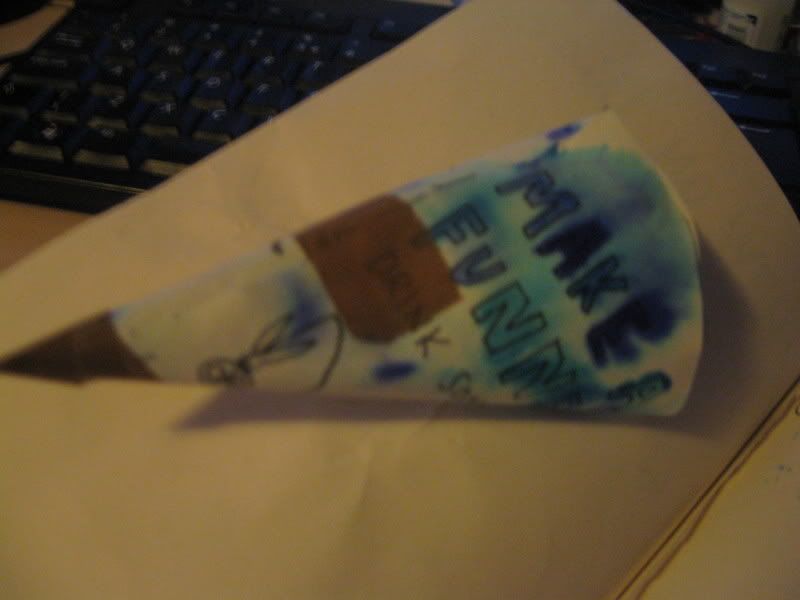 It was evening by the time my funnel was dry again to get taped back into the journal.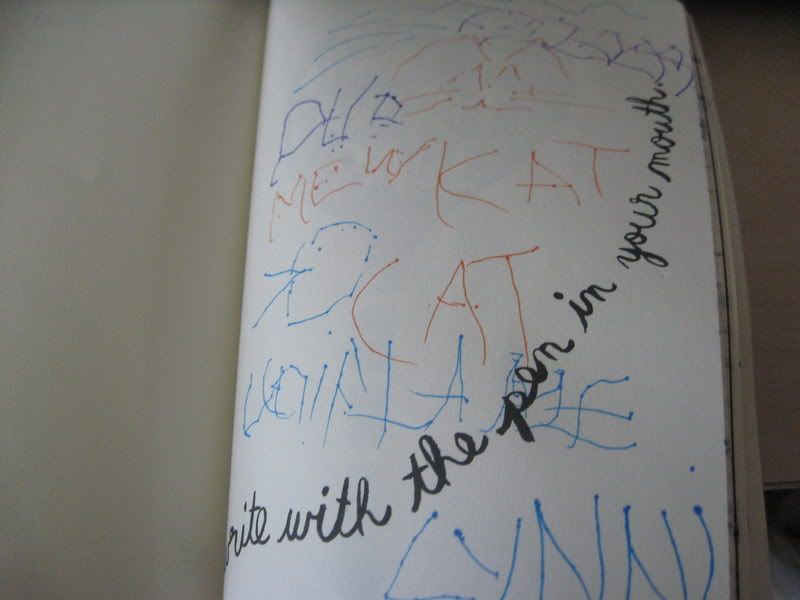 And another mouth experience, better get that over with XD It is surprisingly hard writing or drawing with a pen in your mouth. I can tell you that ;) I feel like a 2 year old again, looking at my attempts. That and muscle pain ;)